Your Trusted PCB and PCBA Assembly,Turnkey Electronic Contract Manufacturing China Supplier
Military Quality Standard,Support 4 Hours Fast Quote.

Offers 24 hours Quick Turn Reliable Small-Batch PCB And PCBA Assembly prototype Production.

Support 24 hours Fast Various Electronics Components Stock Sourcing And Shipment Immediately.
One-stop industrial interconnection smart manufacturing platform, PCB, electronics components, and SMT assembly are all self-operated. we have three self-owned production bases [Huizhou, Zhuhai, and Shenzhen], with independently controllable quality, more than 3,000 factory employees, and guaranteed delivery; we support electronics components purchasing and mailing, support large and small batches, prototypes, and double-sided patch plug-in welding, and provide three Anti-paint, PCBA assembly with consigned materials, fast delivery, and other personalized customized services support global delivery.
China Topscom helps manufacturers of low to medium volume and high volume, high complexity Electronics products focus on the core activities that deliver value to them. We provide complete outsourced electronics PCBA China manufacturing solutions, provides customers with complete engineering, testing services, and manufacturing resources that are vertically integrated with components to optimize their operations by lowering their costs and reducing their time to markets.


A Trusted Outsource PCBA Assembly China Partner to OEMs
When it comes to electronics manufacturing outsourcing, the confidence an Original Equipment Manufacturer (OEM) has in their PCB assembly partner is critical. By outsourcing the procurement, assembly and test to the Contract Electronics Manufacturer (CEM), an OEM relinquishes some control over their day-to-day manufacturing operations. As a result, they need to be fully confident that when it comes to making production changes for example, final configurations or unexpected changes in customer demands - they trust their provider to respond with the same precision and dexterity as they would.

As one of the experienced electronic board manufacturers in China, Topscom is able to demonstrate knowledge, capabilities, skills, processes, controls and agility in managing our customers' business to a level such that they feel wholly comfortable in relinquishing this control to us.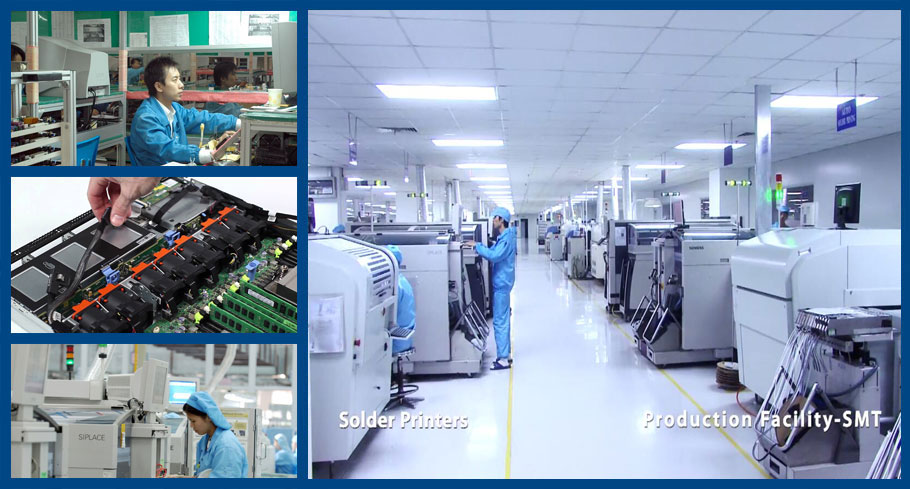 Why China Topscom for your electronics manufacturing outsourcing?
Ranked as one of the largest china EMS providers with a wholly owned full-equipped manufacturing facility in Shenzhen for over 20 years, we have been supporting our clients in growing their businesses. During this time, we have watched our customers develop innovative new products, dominate market sectors, and significantly improve the financial strength of their organisation.
Topscom offer a complete, complementary range of PCBA China services and solutions, underpinned by our demonstrable track record in supply chain management. Ensuring the integrity and availability of the material we source is something we take very seriously which is why we have over 50 staff across the group dedicated to this critical process.
We have experience across a wide range of market sectors with the majority of our customers designing and selling industrial Electronics products which are supplied into the industrial Automation, Process Control, Test and Measurement and Laboratory Technology sectors.
When looking to partner with a new client we always make sure that there is enough complexity in the product or supporting supply chain for us to be able to add real value to their organisation through an outsourcing initiative.
Clearly each customer has unique needs which is why we seek to understand exactly why they are considering outsourcing. This understanding allows us to determine how best to use our breadth of manufacturing capability in order to meet their requirements and provide maximum value.
Choose Topscom And Get A Cooperation
Whether you're considering outsourcing for the first time or already working with an EMS provider, contact us which can be a good challenge to obtain a better OEMs manufacturing partner and to be more confident on transforming your products to market quickly.
Core Business:
PCB assembly And Box Build , Electronic Contract Manufacturing Services.

High Difficulty Density & PCB Design Layout & Rapid Prototype & Mass production, Over 70 Layer.

Various Electronics Components Sourcing,Different Racks Frames Enclosures Mechanical Parts Manufacturing,Cable And Harless Assembly.


Company Basic Information:

- Established in year 1995.
- Factory Location:Guangming New Disctrict, Shenzhen City,Guangdong Province,China.
- Initial Capital of $9,000,000
- Accredited ISO9001 ISO13485 ISO 16949 ISO14000
- Production area of over 50000m2
- Over 3000 employees
- Sales Revenues:120 Million USD with 2022 year
- Electronic contract manufacturing and PCB assembly, serviced for manufacturing a wide range of products including: Automotive, industrial, medical, consumer, telecom, and Aerospace Devices etc.
- Products are 100% exported from China, primarily to Europe and North America.
- Transitioned to RoHS production in 2005 and all manufacturing processes have been in compliance with the 2011/65/EU RoHS Directive since 2006.
Learn more about our customer focused solutions, products and services by contacting Topscom today.
Contact Topscom Now:Email:sales@topscom.com.cn Mobile: +86-13502814037 Ms.Angelina Joo