Artificial Intelligence (AI) is no longer a conference room buzzword; it's an important part of our foreseeable reality. From communication to entertainment, nearly all facets of our lives stand to be changed forever with the inevitable advent of AI. This has led many circuit designers to wonder exactly how AI will transform PCB design.

Join us as we answer that very question.
Artificial Intelligence and EDA Tools:
Electronic Design Automation (or EDA for short) tools are an integral part of circuit design. These tools help a circuit designer create blueprints for application specific Integrated Circuits (ICs) and Printed Circuit Boards (PCBs), and even help them tweak their designs to meet the needs of the client.
All of this is achieved by planning the route of the silicone track via a process called manual-routing (also referred to as manual-placing). The only thing you need to know about this complicated process is that it's incredibly difficult and is painstakingly long.
As Artificial Intelligence was proposed with the sole intention of making our lives easier, it's only natural for us to think that AI could possibly simplify this needlessly complicated process in PCB design, right?
And that is exactly what's happening in the world of PCB design today. These days, circuit designers are experimenting with an innovative algorithm called the auto-router. This innovation is basically an Artificially Intelligent routing engine that makes decisions based on previous PCB designs (that were made using manual-routing).
Using previous trends, the AI can determine how to place the silicone route and "
make decisions just like a human PCB designer
".
The Problems with using AI and PCB Design:
As with any technique in its infancy, there are bound to be problems. The same holds true for AI-based auto-routing as circuit designers believe that it leaves a lot to be desired. In particular, the most common complaint we hear about auto-routing is that it's too messy and isn't nearly as precise as manual-routing.
This is to be expected from a technique that still needs to be refined. Many AI experts believe that by increasing the sample size of the AI, we can significantly increase its performance and reliability, but this is just a hypothetical solution at this point and remains to be tested and proven.
So, to answer the question of the blog; now is not the time to integrate Artificial Intelligence in Printed Circuit Board design but we're inching closer towards that possibility!
Where Should I Buy Reliable PCBs From?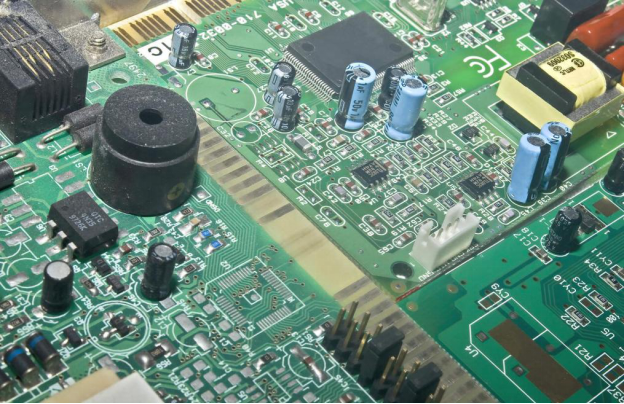 If you're looking for high-quality electrical and electronic components like SMT PCBs that are custom-tailored to your needs and specifications, the Topscom PCB Assembly team would love to help! We're one of the top
electronic assembly manufacturing
companies in the world and can easily provide you with premium quality Printed Circuit Boards that are built to stand the test of time.
Pick up the phone and
get in touch with us
today for top-notch and cost-effective electrical and electronic solutions.