2018 Top Google SEO tools (keyword research and content optimization article)

Compiled by: Terry Wu Topscom Technology


This article will summarize some of the best Google SEO tools available on the market.



Nearly 51% of the world's 7.5 billion people have access to the Internet. This is equivalent to about 4 billion people, averaging 1.2 trillion searches a year. In other words, the competition for network traffic is very fierce. Companies are facing huge competitors and have to find innovative ways to attract the attention of their target audiences.

One of the most common ways to get traffic is to use Search engine optimization (SEO) tools. This series of articles will summarize some of the best Google SEO tools available on the market.

To be more intuitive, we split the tools into six different categories so that you can choose a tool that fits your business goals.

This article describes the SEO tools for introducing keyword research and content optimization:

Keyword Research In addition to link building, keyword Research is one of the most important foundations of SEO. Essentially, the tool will look at what keywords are most popular (in your niche market), how they rank, and how to use these keywords to put your business in a good position. There are also tools to provide solutions for finding long tail keywords (long-tail keywords). Here are several popular keyword research SEO tools.


1, Freshkey Freshkey is a keyword research tool that collects keyword ideas from websites such as Amazon, Bing, Google and ebay, all depending on what your niche market is. It not only provides new ideas for key words, but also sorts all keywords according to popularity.

All keyword results can be exported as spreadsheets or copied directly to the Clipboard. URL: www.freshkey.com


2, Google Keyword Planner (google keyword planner) Perhaps the most famous keyword research tool is Google Keyword Planner. With this tool, users can use a phrase, a Web site, or a category to search for new keywords. This tool also provides users with keyword search volume data and trends. What's so special about Google Keyword Planner? When a customer is searching for a keyword, you can determine the likelihood that the customer will buy your product based on the "expected bid" (estimated bid).

Note: To use this tool, you need to have a Google AdWords account. URL: www.adwords.google.com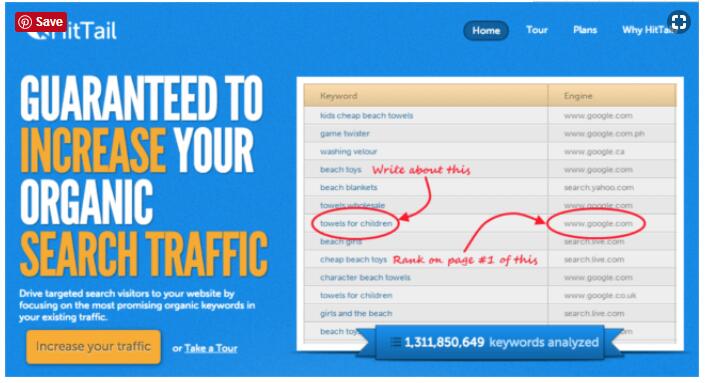 3, Hittail Hittail is an SEO tool that specializes in long tail keywords. Interestingly, the tool generates results by analyzing your existing site traffic. Hittail's recommended keywords are highly likely to be used by target audiences. In addition, Hittail can help you optimize the site's web pages and blogs, increasing the likelihood of being indexed by search engines.

If you are concerned about past mistakes, you can also use this tool to log errors and take their advice to improve the content. URL: www.hittail.com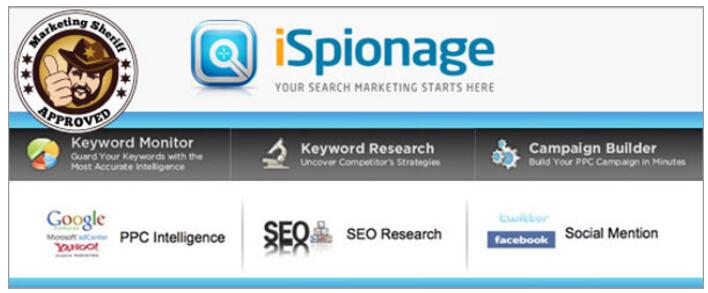 4, Ispionage Ispionage is a competitive intelligence tool that can help you monitor your business competitors. This tool can focus on attracting customers ' search keywords, advertising content, and landing pages and forwarding the data to you.
In addition, the tool provides users with access to PPC (Pay-per-click ads) and SEO keyword data from bing, Google and Yahoo, including nearly 92 million keywords! URL:
www.isodiage.com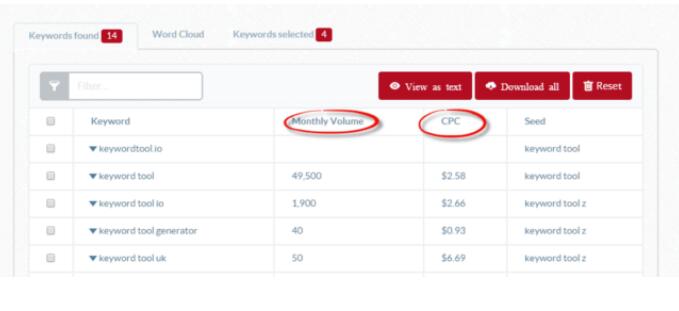 5, Ubersuggest Ubersuggest can provide users with quick and easy keyword research for free! The tool extracts data from Google suggest (Google's recommendations) and several other keyword recommendation services, providing users with very reliable results.
Although Ubersuggest is considered one of the easiest tools to use, the drawback is that it lacks some of the Advanced keyword research features, such as keyword ranking or competition.
URL:
www.neilpatel.com/ubersuggest
Content optimization If we overlook one of the most important aspects of SEO-Content optimization-then this list will be incomplete. Perhaps the best way to explain this relationship is: "SEO requires demand, content marketing satisfies demand". This basically means that you don't have a good SEO strategy if you don't consider the content strategy for your site. Here are a few great content optimization tools that can improve your SEO results:
6. Raven Tools Raven Tools is a more professional SEO tool that provides a very good site audit tool that shows you exactly how to fix existing SEO problems on your site. The Site Auditor tool provided by Raven Tools also uses data from Moz, Majestic, and Semrush. Once the tool is used, users (typically digital marketers) can create their first advertising campaign in just a few minutes.
Users can also manage link building, monitor social networks, and collaborate with team members in this tool. URL:
www.raventools.com
7, Yoast SEO Yoast SEO is a well-known wordpress plugin, it provides a lot of great features, including keyword optimization, readability check, page preview, repetitive content prevention and other content insights. Although the tool is very user-friendly, it does not perform well in some ways, such as emphasizing recommendation or recommendation. For example, many times, users receive suggestions that are not always correct, such as using the passive voice.
But don't be discouraged, for starters, this is a good SEO tool for content optimization. URL:
www.yoast.com
8, Webtexttool Webtexttool provides support for keyword research and content optimization. Users can use the tool to track and study keywords and (tracking) rankings, as well as manage content.
When you are writing text content, Webtexttool can provide you with real-time optimization techniques to meet the latest SEO rule requirements. URL:
www.webtexttool.com
9, Buzzsumo Buzzsumo is an SEO tool for analyzing and analyzing the best performance content for social media. It allows you to analyze the content so you can understand why the content is doing well in social media channels. One of the coolest features of Buzzsumo is its view sharers (view share) feature.
This feature shows you who has shared content on Twitter and has been successful in promoting it. URL: www.b
uzzsumo.com
10, Marketmuse Marketmuse is an Advanced content optimization SEO tool that essentially scans your content and compares it to similar content across the network. A good feature of this tool is that it notifies you when someone mentions a keyword that you don't use (called "content gap").
In addition to keywords, the tool will tell you important subtopics, questions to answer, and help you understand the main needs of the most important user groups. URL:
www.mailmuse.com
Compiled by: Terry Wu
Topscom Technology
,
A pcb assembly, electronic oem contract manufacturing supplier in china